Welcome to the 2020 Campaign!
If you haven't officially registered your church or organization yet, please click here. Let our community of churches know about your commitment to this amazing opportunity to saturate Greater Austin with the Gospel.
For our registered churches and individuals who just want to be prepared to engage the campaign, please visit this page regularly as we post additional resources, event announcements and other updates.
What's After Life Booklets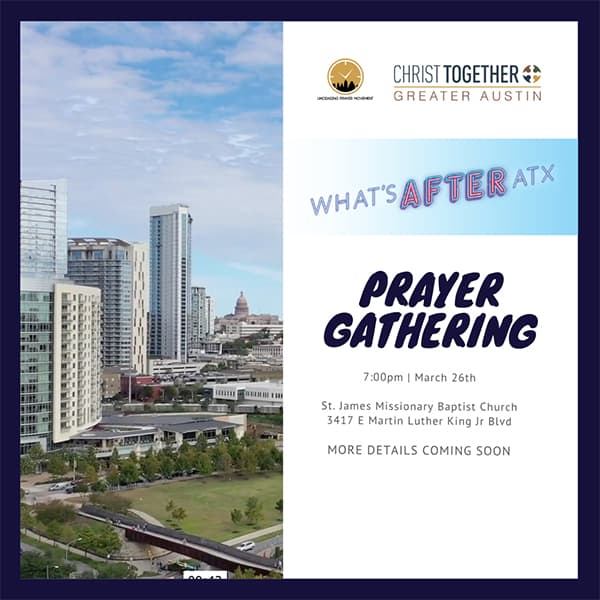 Discussion Group Video Series
Click on the file archive link to download and save.
Download "What's After ATX" Lockup graphics files. ENG/Spanish Version. JPG format.
This file includes:




Click on the image or text link and click the download button on the following page to save the video files.