Welcome to the 2020 Campaign!
If you haven't officially registered your church or organization yet, please click here. Let our community of churches know about your commitment to this amazing opportunity to saturate Greater Austin with the Gospel.
For our registered churches and individuals who just want to be prepared to engage the campaign, please visit our resource pages regularly as we post additional content, event announcements and other updates.
What's After Life Booklets
In these strange days we live in, people are getting creative. Our friends at Steeped Coffee have packaged their novel new "coffee in a tea bag" with the What's After ATX campaign branding. As people hand out (or ship) What's After Life? booklets to friends and family, you might consider adding some of this fun coffee to the gift which helps point people to the website with all the exciting videos. The link provides direct shipping options and various order sizes at minimal cost.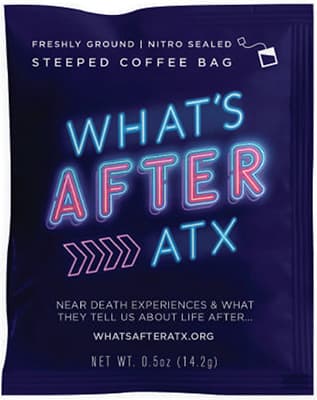 We will post new online events as available.